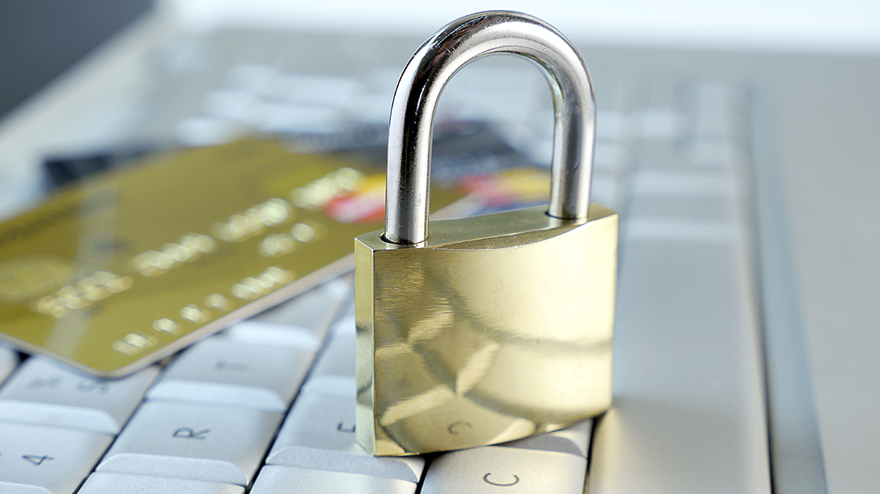 Cyber threats and cyber frauds are becoming very common these days. As businesses and people are now moving online to sell and buy the products respectively in Singapore, it has opened doors to cyber criminals as well who leave no possibility to peep into the sensitive information of individuals. Well, if you have your own E-commerce store, then it's your responsibility to ensure the safety of your online payment method so as to protect the information of your customers.
If you are just new to online business, you might be thinking that criminals may not be interested in your site. But in reality, a study has found that one in five small businesses falls victim to some type of cybercrime. And, if you fall a victim to any such incident, it can run you thousands of dollars in the form of compensation. This puts your reputation at stake and you may not be able to jump into this market again. Fortunately, there are some ways that can help you to minimize the risk of data breach and make your online payment method more secure.
Check Out These Significant 5 Ways to minimize Cart Abandonment Rate
Following are some of the methods that will help you ensure the safety of your online store. Let's have a look:
Choose a secure Ecommerce platform: Choose an Ecommerce platform that utilizes the best programming language. There are several open source platforms out there, but the ones we use today are far more secure and safe. The administration panel of these platforms are not accessible by the cyber criminals because it's available only on the internal network and completely removed from public facing servers. In addition to that, it has a secondary authentication that validates users with internal Windows network. Some of the most popular Ecommerce platforms that ensure safety of information are Volusion, Shopify, and BigCommerce.
Ask for strong passwords: While your customers are signing up on your website, ask them to keep strong passwords. A strong password includes a sufficient amount of characters and the use of symbols or numbers. The complex credentials that can't be guessed easily make it harder for criminals to breach your website.
Don't store sensitive data: Don't store the sensitive information about your customers, especially credit card numbers, expiration dates and CVV. In fact, PCI Standards strictly prohibit this. Remove old records from your database and keep a minimal amount of data, such as the information that you may need for charge-backs and refunds. The simple logic is that if there is nothing to steal on your website, you won't be robbed.
Use a secure connection for online checkout: Always use strong SSL authentication for Web and data protection and make sure you are PCI compliant. It gives a sense of safety to your customers that they are sharing their account details in a safe environment. So it's crucial to use SSL certificates to authenticate your business identity and encrypt the data in transit. It will be even better if you integrate the stronger EV SSL, SSL security seal and URL green bar so as to ensure your customers know that your website is safe. SSL Certificates secure payment gateway prevents fraudulent transactions by comparing the address entered online to the address buyers have registered with their credit card company.
Maximize Your Sales by Decorating your Online Store for Christmas
Layer your security: Layering your security is one of the best ways to keep your online store safe from cyber criminals. Use network firewalls to prevent the hackers from breaching your network and gaining access to your sensitive information. Apart from that, add extra layers of security to the website such as login boxes, contact forms and search queries. These measures ensure that your online store is protected from application-level attacks like and cross-site scripting and SQL injections.
Set up system alerts for suspicious activity: Set up an alert system for the situation when multiple suspicious transactions are coming through from the same IP address. In the same way, alert system can also be set up for the situation when numerous orders are placed by the same person using different credit cards and contact numbers that are from different areas than the billing address. The system can also be set up for orders where the nameof the recipient is different from the card holder name.
Monitor your site regularly: Always have a real-time analytics tool in place to monitor your site regularly. For example, tools like Clicky or Woopra allow you to analyze how visitors are interacting with your website in real time. This allows you to detect fraudulent or suspicious behavior as well. These tools even send alerts on our phones when they find any suspicious activity, which allows us to act promptly and prevent any harm. Also monitor the servers of your hosting provider for malware, viruses and other harmful software. Some hosting providers offer a plan that includes daily scanning, detection and removal of malware and viruses on the website. So, it's always advisable to choose this option.
7 Things You Need to Run a Popular eCommerce Business
Perform PCI scans regularly: Perform quarterly PCI scans regularly through services like Trustwave. This makes your Ecommerce platform less vulnerable to hacking attempts. If you're using third-party downloaded software like PrestaShop or Magento, keep checking for their new versions because updates usually bring bug fixes and security enhancements along with.
Hope, these guidelines will you keep your online store safe and secure. Remember, keeping the payment information of your customers safe and confidential should be your topmost priority. Any wrong activity and you may get screwed up by all.  That's why keeping your Ecommerce website secure is as important as producing quality, safe products. Following the above mentioned guidelines will definitely help you to reduce the likelihood of security breaches. It will keep your daily financial transactions running smoothly and your customers will feel more comfortable doing business with you.