We strive to offer our clients the best customer service possible, take a look at some of our Google Reviews below which show how happy we make our clients.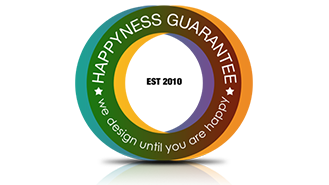 Novage takes customer support seriously, and that ethic is reflected in our client reviews.
LOTTE Confectionery (S.E.A) Pte. Ltd.
www.lottesea.com
Chris was very helpful &provide a lot of good ideas &suggestion. He also introduce a lot of service that we did not thought of DK / Yoga were very helpful us work out the website that we really want. Overall Novage were very helpful &willing in helping companies build the website &also takecare of us after service.
BQ MART INTERNATIONAL PTE LTD
www.bqmart.com
I would like to commend Novage Communications for their works and patience in designing my company's website ie; www.bqmart.com. DK has been very professional in dealing with every requests and details that are required by my company as we have different requirements to meet on each brands. His professionalism and experience has exceeded my expectation. I will not hesitate to recommend Novage Communications to any company that require web design service for their company's website. Rest assured that they will help you even their after sales service is excellent. I would like to wish DK and his team all the best in getting more deals...
Happybird Pte. Ltd.
happybird.com.sg
We came in touch with Novage for web designing and SEO services when we start our new business for corporate gifts. Novage has been professional and helpful throughout the project. Response time to my queries are fast and most importantly I am able to see result from their work. We have finished the website design and development within a month, the designer was interactive and gave us revision rounds till the time we were satisfied with the overall look of website. We also got the effective result for Google ranking, about 10 keywords rank to Google 1st page within 6 months. The inquiry came in since second month after apply SEO. Good job Guys. Recommend to all businesses owner.
Asian Business Case Competition 2016
www.abcc.com.sg
It has been a pleasure working with Novage Communications as the team attended to our request very patiently and promptly. Yoga addressed our concerns very thoroughly and allowed us to get a better group of how to edit our website content. We are really grateful for the time take out and their agreement to accept the project at a low cost. We look forward to engaging their professional services in the future if need be.
TANMONDIAL Pte. Ltd.
www.tanmondial.com
It is with a great sense of appreciation that we extend our heartiest THANK YOU to the entire team of NOVAGE COMMUNICATIONS for having displayed immense skill, dedication, and professionalism in conceptualizing, creating and launching an outstanding website for TANMONDIAL Pte. Ltd. The team has worked relentlessly at understanding the needs of our company and the necessity to have a unique new look for our website. With numerous meetings, reviews, feedback and prompt follow-up they have created a magnificent piece of Quality work that speaks for itself. Word's fail us in commending them for all their efforts… Let me suffice by Congratulating the Team on a Job Well Done and indeed much appreciated! Our website speaks of the depth of your expertise! For all our future needs rest assured we will definitely be reverting back to you!

Scent Moments Pte. Ltd.
www.scentmoments.com
I enjoy working with the Team at Novage Communications throughout the whole process of my company's ecommerce web store. They have a good understanding of our business requirements and shared their passion, ideas on the design and technical developments. And they're after project support is highly commendable. We often get fast & feasible solution whenever a situation required.
Qliko Pte. Ltd.
www.qliko.com
DK from Novage Communications delivered excellent service in the development of Qliko's website. He was able to turn the job around on time at a very reasonable cost. His role exceeded that of a mere developer; he proactively suggested how certain aspects on the front-end and backend management can be improved, and subsequently delivered on the improvements. We are glad we engaged Novage Communications as our reliable website vendor.
Clove Photo Pte. Ltd.
www.clovestudio.com.sg
Novage has given me a lots of help throughout the whole website project, the person in charge served me with good manners and attitudes. Whenever I have questions or indissoluble, they are really patience in giving me the explanation and answers. What I can say is, Novage is really trustworthy. Thanks!
Nam Sun Electronic & Air-conditioning Pte. Ltd.
www.namsunac.com
It is just like a story from nothing become something, and Novage Communications is the one who make the whole progress awesome and brilliant! We're NOT ONLY engaged them for the web design project as they also NEVER DISAPPOINTED us for designing our company logo, branding identity and copy writing, we're really happy with all the results. I would strongly recommend any of you to engage them for your business, because my first time approach has proved everything. Their efforts, patience, helpfulness and sincerity are all a company needed! Well done and thanks Novage to lead us into a better business condition. Thanks Wynn and her team for the committed service and we look forward to engage your services in the near future.
Mister Minit
www.misterminit.com.sg
Thank you! We are very pleased with the service Novage has provided, and we will definitely re-engage Novage should we have any other maintenance to be done in the future. Thank you!
Newtech Machinery Pte. Ltd.
www.newtech.sg
Novage Communications has really an inspirational rise and we got to associate with them for our web design, brochure design, and brochure printing urgent needs. The project manager, Wynn is very cheerful, responsible and would always go to extra miles to assist us whenever we approach her. They also visited our event for photo shooting, and we must say that they are impeccable. Did a brilliant job in shortest time with great quality! Would recommend them to all for their services. We are glad we engaged Novage Communications as our reliable website vendor.
Get Your Free
Web Discovery Consultation
To explore how we can help you create a sales weapon that'll capture and convert more customers, fill out your details below and we'll be in touch within the next two hours.