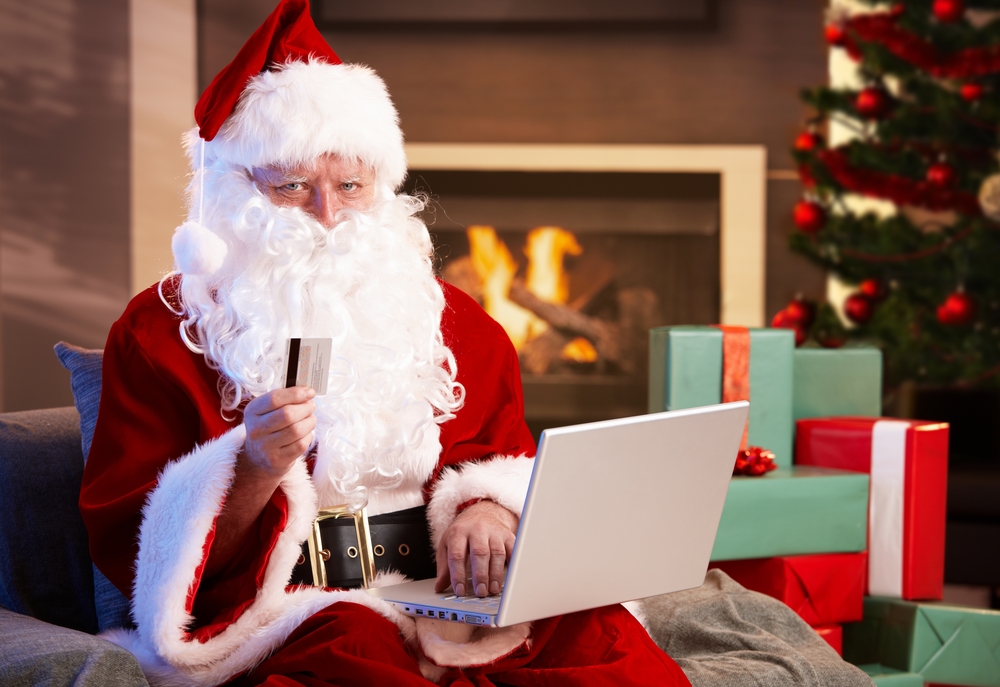 As the Christmas is just around the corners, businesses are gearing up to maximize their sales this festive season. There is no doubt that Christmas brings a lot of lucrative opportunities for you where you can make record-breaking sales and highest revenues. Moreover, this is the time during which you can create happy customers who would wish to visit your store every day, if they are delivered satisfactory service and outstanding experience.
The Problems Faced By Online Retailers during Christmas
Well, when we think about Christmas, the few things that immediately hit our minds are Christmas trees, santas, gifts, lights, reindeers, candy canes, shopping and a nice atmosphere that is adorable. So why not bring that feel to your online store as well? A beautiful ambience can easily sway a shoppers' mood, which makes them to rely on your brand and spend their money by purchasing a product or gifts for their loved ones. By using the wonderful effects such as bright displays, baubles, fairy lights and falling snow, you can conjure all the festive spirit of Christmas.
Simple changes to the design of your site at Christmas can make a big difference and you will see a noticeable change in the mood of visitors, especially frequent shoppers. You can invite your customers to visit your HTML winter wonderland while they are sitting in their own homes and enjoying the warmth on bonfire.
So, if you also want your Ecommerce store to reflect Christmas Spirit and want to boost your sales, the following store decorating ideas will really come handy. Let's have a look:
Shower your website with stars and snows: These days you might be noticing several sites deliver amazing Xmas feel with showers of stars and snows. These are the easy effects that you can add to your site temporarily to grab the attention of visitors and make them stay on your website for longer. You can add the similar effects on your product images as well. During Christmas, you can leave any interior design enthusiast watery-eyed and open-mouthed by adding wonderful awe-inspiring effects to images. For example, you can show a Sofa placed between extravagant Christmas tree, baubles and gifts, or even place decorative items on it that can be sold separately. It can make up a great banner for your home furnishings store and people would be amazed to see it.
Add minor tweaks to your website: You can liven up your Ecommerce store and spread the Christmas spirit by adding minor tweaks to your website. Following are a few of them:
Design and decorate your website banners with festive motifs like fireworks, Santa Claus, reindeers, ribbons etc.

Use festive colors like white, red, golden, sky blue, etc. to deliver the look and feel of the season.

Change the theme of your site background with Christmas related graphics. Use a large background image to ensure that it will look great on any screen size. A 1400 pixels by 1400 pixel image is a good size to start with.

You can give a festive twist to your logo as well. For example, you can add the hat of Santa Claus with your logo or place a shining Christmas tree beside it.

Don't forget to add a little Santa Claus hat to your cart button as well.
Watch out these Significant 5 Ways to minimize Cart Abandonment Rate
Christmas themed product shoot: Why not consider creating a blog content and paring it with Christmas themed photos to engage visitors! For example, if you have an online furniture store, you can write blogs on the topics such as "How to Decorate your Living Room this Christmas" or "Where to find beautiful Red Curtains to show your Xmas spirit". Add product photos that have been shot specifically for the Christmas eve. You can enhance your elegant product images with clip art reindeers and wreaths too. A professional graphic designer will be able to introduce some subtle red and green hues to give your photos a vintage look. You can add a little text as well to customize your existing hero images for Christmas eve.
Highlight products that can make for a perfect Christmas gift: When a customer lands on your home page during the festive season, in most of the cases, he looks for some products that make a perfect gift. So, highlighting such products on the home page and relating them to Christmas is a great idea if you want them to stay and navigate through your website. After all, it's not just about what you sell online, but how you sell it is all that matters in the industry. Write a beautiful short description explaining the customers why the selected products would make for a perfect Christmas gift. You can also add a separate section to category-wise highlight the most popular products that are up for sale at Christmas.
Add a top banner for promos or sale items: Your competitors would probably be running special promos and sales this holiday season. As an important part of site decoration, you can also add a seasonally-themed top banner with all the special promo and sale details, along with a "Call-To-Action" button, such as "Shop Now" to drive sales. You can engage them by offering discount coupons, gift cards, free and fast delivery or even free gifts to add a little fun and bestow some extra holiday spirit to your store. This will definitely make your customers realize how much you care about them.
The Bottom Line
Decorating your online store on Christmas is a wonderful way to turn casual browsers into customers and deliver an out of the world experience to them. With the above mentioned tweaks, you can add holiday flair to your shop with minimal efforts.