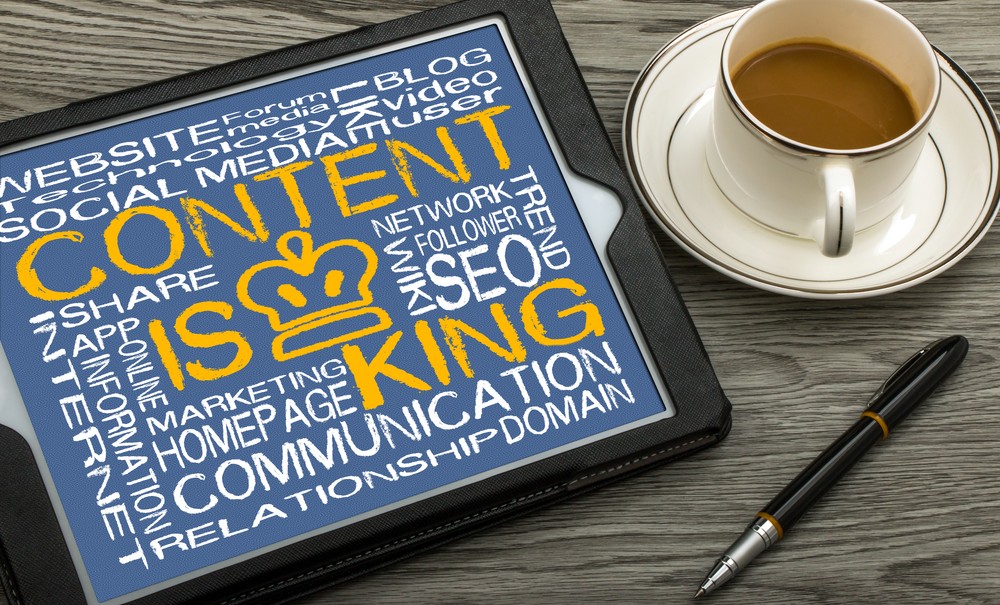 The concept of "fat" content is popular these days, and it is the key focus of marketers everywhere. Fat content, popularly recognized as ebooks includes different content types, such as, videos, white papers, infographics, etc in content marketing industry.
Did you know ebooks are regarded as a top priority when it comes to an ideal content marketing strategy? It proffers brands and businessmen the prime opportunities to connect with their niche customers. In today's competitive scenario, the idea is to carve a successful place on the web through an appealing website. Creating useful content for products and services is a way to attract more consumers to the website.
While several content marketing tools are on play, one of the most effective ways to promote your content is through ebooks. Get a cursory glance of how ebooks help in your content marketing strategy from the following discussion.
How do ebooks help to achieve content marketing objectives?
eBooks work as a unique way of ensuring the best content marketing tactic. As a marketer, look at your electronic content as a medium to educate, inform, entertain and offer your company's vision to a targeted audience. What's most interesting is that ebooks serve a more engaging tone for inviting customers, rather than feeling like a more serious marketing scheme.
Adding audios, videos and appealing graphics will help contribute to your ebook quality. With it, you can offer coupons, recipes and other special offers that consumers can access with just a click. The clicks will lead consumers to social networking pages, where entrepreneurs have their brands presented. Tracking those clicks, will help business owners get access to consumers' email addresses, so that they can market their products to them on regular basis.
How do ebooks offer useful knowledge to target audience?
Before compiling an ebook, you should be aware of your business well, and what do you want to highlight about it to the audience. Choose the best topic for your ebook, which is relevant to your business. Make sure you educate and inform the key and functional parts of your business to the consumers through the ebooks. Through proper design, content and exciting arrangement of, you can attract and captivate the audience. After all, you can drive audience to your website through ebooks.
Also read: Google Rankbrain: What Is It And Why Does It Matter?
Did you know ebooks help to build brands?
Use intelligent tactics to create the ebook of your business so that it can connect customers with your existing brand. Unless, your ebook can help the audience to relate with your brand identity, there is no point in creating one. Thus, to put in nutshell, it helps to popularize your profile, create awareness and obtain traction with targeted consumers.
How ebooks help in lead generation?
The most effective way to do it is through webinars. This is one of the best ways to generate potential leads to your business.
Now, that you know how these electronic books can help in content marketing strategy, you must be eager to create one or rather, a better one than what you had compiled the last time. Here, are a few useful tips for getting started with an instrumental ebook.
Before you prepare an ebook for Kindle, you should think of what your want in it. As a few questions to yourself- what you want to highlight about your business? How you want to reflect the vision of your business? How to create an attractive way of engaging interests of consumers? Think of the keywords people are using for searching books on Amazon, and put those keywords in front of the book's title.
Generate awareness for your ebook by promoting it through the different social networking sites. To make the book available to consumers, reduce the price rate and make it affordable. To get good ranking of your book, try to get maximum reviews for it. The more reviews your book have, the higher will be its ranking.
Avoid editing or designing the cover page and content of the book by yourself. Seek help of an expert who is proficient with preparing the book. Offering insider information and clear view of your business will help to attract people.
You need an entire bunch of techniques to gain traction and authority for your ebooks. Each page of the content should support and also promote the other pages in the book. This means if readers are interested in reading one page, then they should find another page equally relevant and interesting that will get them to the next point.
You should tweak your ebook's price at every interval. Remember, the revenue earned through the ebook is directly related to the price as listed. For instance, if the price of your ebook ranges between $2.99 and $9.99, then you will receive 70 percent of the total sales price. In case, the price of your ebook is priced outside the range (that is, below $2.99 or above $9.99), then you will receive 35 percent of the book sales. Hence, you should adjust the price of the book occasionally.
Also read: How Much Can You Earn From Online Business?
While creating the electronic book, it is always suggestible to write for targeted audience who will really want to read your book. Before penning down the book, convey an extensive research about the market and use various tools to find out where your book actually fits in the right category on Kindle. Try and analyze how the book will impact the audience.
Sometimes, entrepreneurs fear that they are giving too much away (that is, knowledge of the business) to consumers. Hence, they feel that it might force them to lose the cream of the consumer market. However, this is not true since you can become the authority in your domain by creating relevant and quality content. In the process, it is feasible to deliver exactly what you want to convey through the ebook and convince consumers to purchase happily.
Research shows that the Amazon constitutes of 32 percent of self-published ebooks. Marketers, are therefore, urged to use the medium for effective content marketing. With good return on investment (ROI) and above mentioned tactics, ebooks can work wonders as part of your content marketing strategy to promote your business or brand.