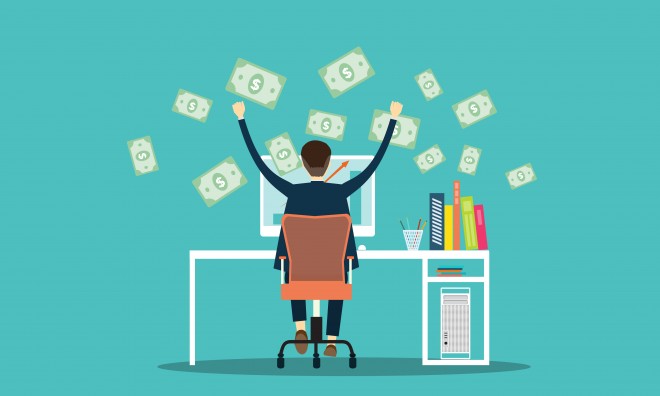 We've all heard it. The claims that starting an online business in Singapore can make you lots and lots of money. This is certainly true. However, the reality of starting an online business is often muddied with half truths and hype. Realistically, should you really be starting an online business? Here's five reasons why you shouldn't.
1. You Need To Make Money Urgently
Need the money by this Friday? If you have overdue bills to pay, you're about to get kicked out of your rental, and the scary guy down the road really wants the money you owe him, now is not the time to be relying on starting an online business.
Businesses take time to build up. They also require you to fail a few times and things aren't guaranteed to work out the way you think they will. Even those business models that can have you making money right away can take days to process payment or only pay monthly, so it still won't reach you in time. If you are desperate for money, you are better off selling some things that you own, doing some small jobs for people, or relying on employment.
2. You Don't Have the Time to Build a Business
Despite what you may have heard, starting an online business takes time. There's this idea that passive income means sitting around doing nothing, or "clicking a couple of buttons" and watching the money roll in. Passive income does mean that after creating something once, you will continue to be paid for it over and over even if you're not working but it still takes a lot of work to start out. Many people who now run successful businesses talk about the countless late nights spent slaving away at their business before it took off.
3. You Have No Money to Invest
It takes money to make money. That said, an online business costs a fraction of the amount that a brick and mortar business does. Some models can be started on almost nothing. However, maintenance, keeping the business running, outsourcing, creating new products, advertising, and hiring services can all involve money when you least expect it. You certainly do not want to quit your job and then start a new venture from scratch the next day. Keep your day job and use it to fuel your online business.
4. You Don't Have Much Patience
You must be patient and consider the long term. Things won't always work out the way you think they will. Successful people know that failing is part of the process. You can't learn to walk without falling over a few times. "Failing" is probably the wrong word for it because it's actually testing and learning. These experiences are valuable and tweak the path of success along the way.
If SEO is part of your online strategy, it doesn't happen overnight. It can take up to 6 months before your new site is even indexed on Google, let alone started ranking.
5. You're Not Willing to Learn
Let's say you want to open an ecommerce business. Action and diving in is important but so is learning the fundamentals and learning from people who have been through the same thing. Why make mistakes when you can learn from others who already made them? Make sure you learn the system and the basics before starting an online business.
If you want to set up your own online business, 5 free online software introduce to you to create the ecommerce website in budget.