It is a waste of time to learn to create a website in Singapore from scratch to development by yourself at this time, It may take you few month a year to study from simple to deep.
Here, I recommended 5 artifacts: one key to generate a web page, save your time and effective.
1.Strikingly
https://www.strikingly.com/
Strikingly can help you create an elegant one-page website. It focus on visual of the website. Although only have a dozen templates, but the designs are very elegant and easy to operate.Strikingly is emphasis on visual elements for building single-page website.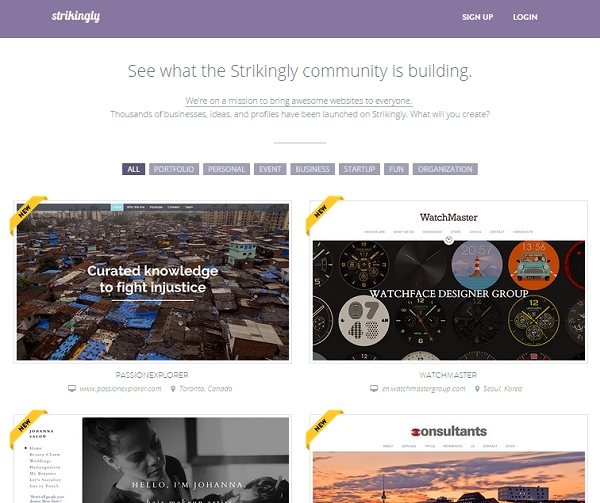 weebly web design
Disadvantage is that you are not allowed make any changes of the coding and template if you are unhappy with any small thing.
2.Weebly
http://www.weebly.com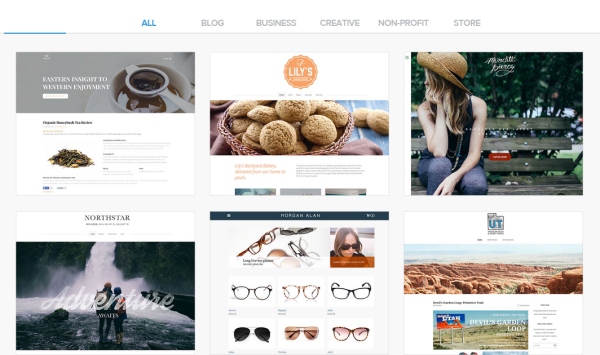 Weebly is a very popular web design tool in the market, I remembered my first website is created by it. Weebly have a simple interface and content management system, it allow you to export coding and transfer to wordpress if you want. You can also move your website to other professional web designer, it can be done easily. Weebly also provide free maintenance.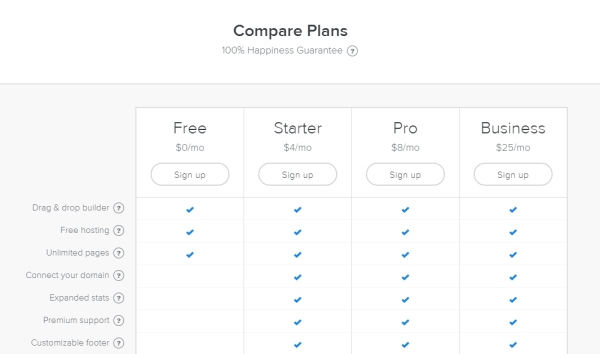 Disadvantage: the theme is more complicated than other web design tool
3.SquareSpace
http://squarespace.com/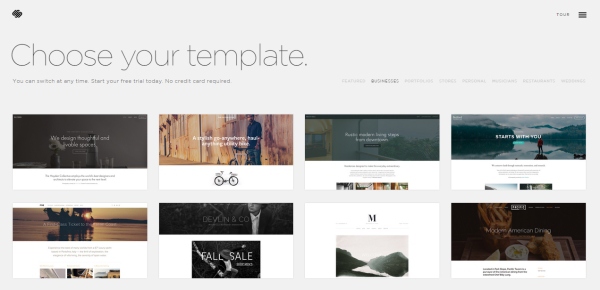 SquareSpace create grace web design without typing any coding, it provide lots of beautiful image and icons to be chosen by you, call to action is also one of the great design from them. It also provide personal blog without search function.
The different between other web design tool is no free hosting and domain service, you need to buy your own. SquareSpace provide limited export function, you can export blog and image, but product , video do not allowed, so once you use this platform, you can not move out!
4.WordPress
https://wordpress.org/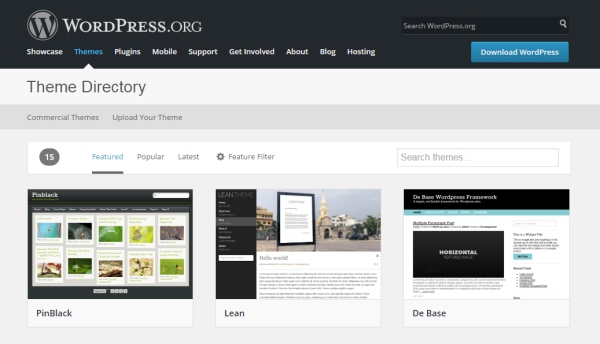 WordPress platform is open source, there are hundreds of themes and plug-ins ( both free and paid ) , you find almost all function that you need. You can read more about WordPress from: 5 Reasons Why Using WordPress Is Better Than Building a Website from Scratch
5.Webflow
http://webflow.com/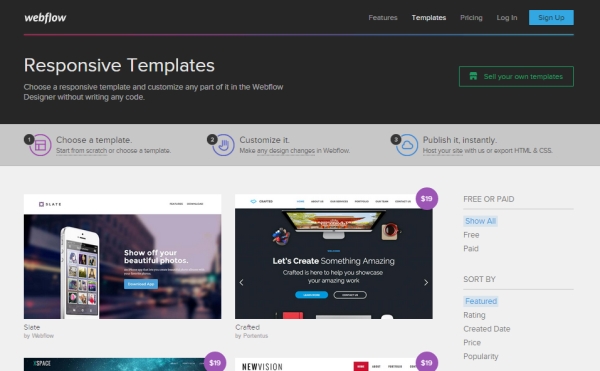 Webflow is a web design tool for web designer, it is different with all tools we discussed above which is for freelancer and small business, easy and simple. Wedflow is totally different , It generated code is particularly clean and strong compatibility. If you want to change the design that you have created from webflow, you can export the code and improve it by any developer.
However , Webflow mainly for static websites . You can not integrate into a dynamic blog or e-commerce, unless export code, and then use WordPress and other tools to operate.
Take a time to make a correct decision, ask your self few questions: What is the visually of your website what it looks like? How much and how long do you want to spend on? How far to you want to run this website?