Custom Website Development in Singapore
Are you looking for the best package for custom web development in Singapore?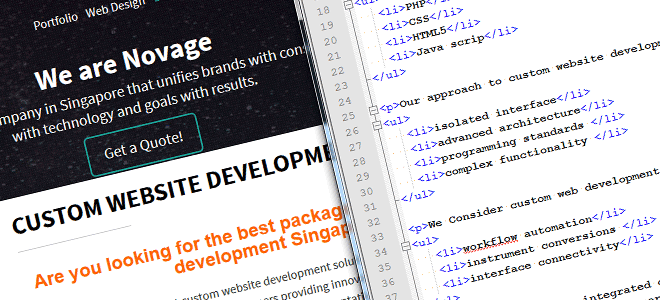 We offer the best custom web development solutions for your business. Novage Communications are comprised of a highly professional team of website developers providing innovative web design and web development solutions. We offer solutions that allow for custom integration of different web design and web development concepts such as extendibility, scalability, security and performance.
We are using
PHP
CSS5
HTML5
Java scrip
JQuery
WordPress
Woo Commerce

Our approach to custom website development includes:
isolated interface
advanced architecture
programming standards
complex functionality
We Consider custom web development a discipline that entails
workflow automation
instrument conversions
interface connectivity
We advocate for an integrated cross-platform technology, architectural intelligence and enhanced optimization. While offering our custom web development services, we incorporate different creative elements in a cohesive manner while measuring rich I/O as well as wire-frame prototypes.
Custom web development vs Pre-Made Template: What to choose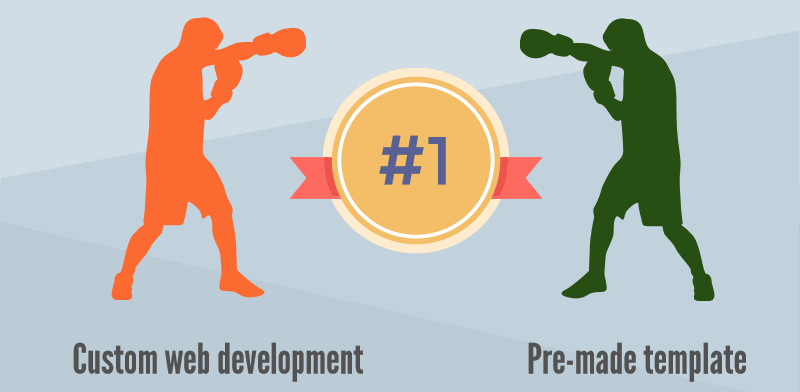 Many aspects should be considered when it comes to building a website. It's no secret that the most crucial factors for success include: fast loading time, valuable content, easy navigation, SEO optimization, kept principles of website usability, finally design and... design once more.
While good website design is becoming more important, it is also becoming more complicated. That's when we have to make a tough decision between choosing a website template or custom designed website. So what to choose?
| | Custom web development | Pre-Made Template |
| --- | --- | --- |
| Price | High | Low |
| Design | Design what you want | Many people use |
| Flexibility | Highly Customized functions | Depend on template provide |
| SEO | Easy customized | Easy customized |
| CMS | You could choose CMS | Only one |
| Development time | 1-3 months | 1-4 weeks |
How to enhanced appearance and functionality?

When you enlist our custom web development service, we know that you want a site that is more than a brochure-style, template website. We know that you have a unique business and its website should also be unique. As such, we work closely with you so as to fully understand the unique needs of your business, and to come up with a website that is unique in terms of appearance and performance. We will develop a site that will enable your business to accomplish its specific and unique objectives. Our approach is what has made us the leading web development company in Singapore.
We provide Professional, fast and affordable service
We observe the highest levels of professionalism in everything that we do. All information that you share with us will be treated with utmost confidentiality. We know that time matters to your business. As such, once you enlist our website development service, we set a time-frame within which to develop your website. We only promise you what our web developers can deliver.
Our goal is to enable your business to have the best website possible. The success of your company or business reflects our success too. As such, we offer a professional website development service at a highly competitive fee. Contact us today to get a quote for your website development project. We guarantee you the best help with custom website development.