Spring College International
CMS (WordPress) / SEO / Website Maintenance / Multilingual Website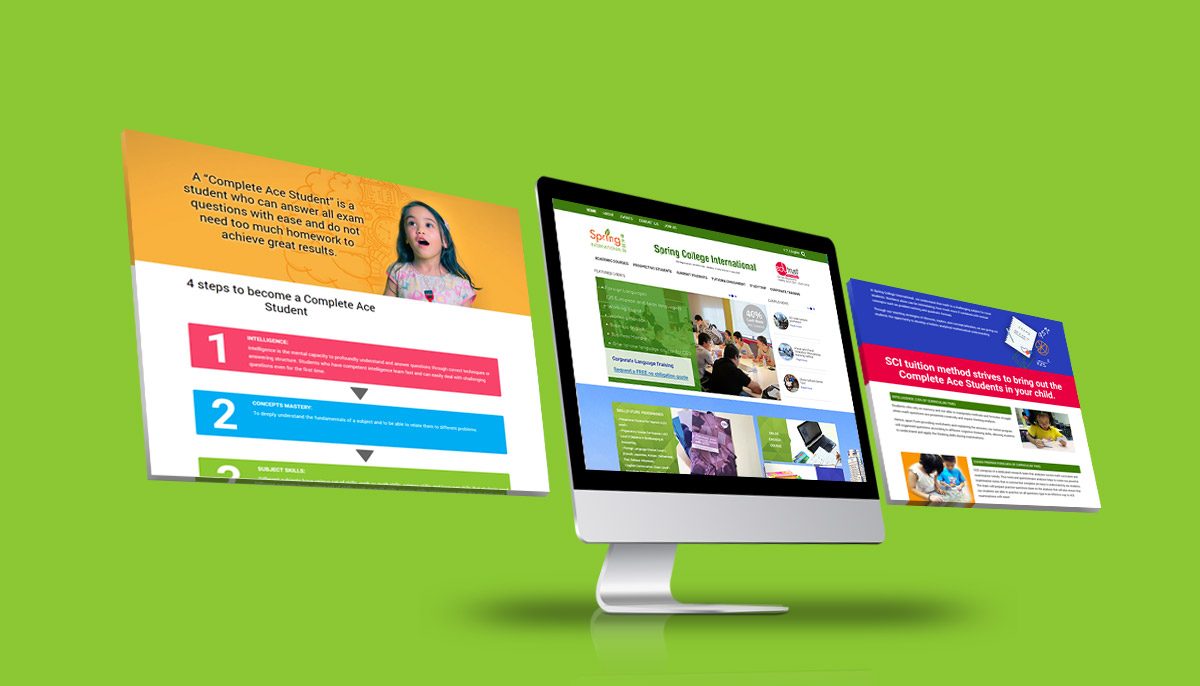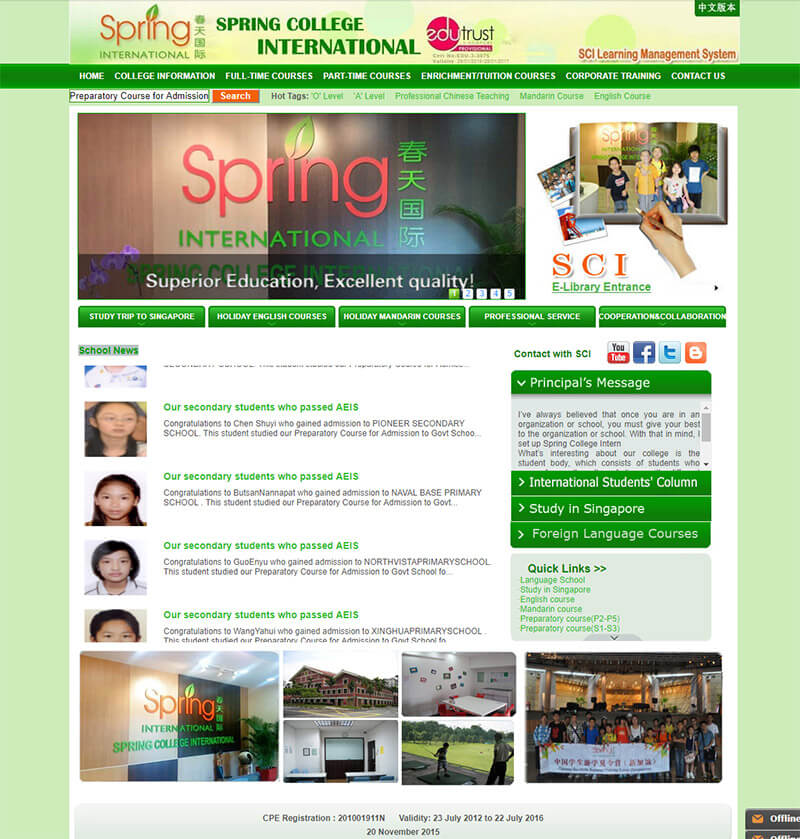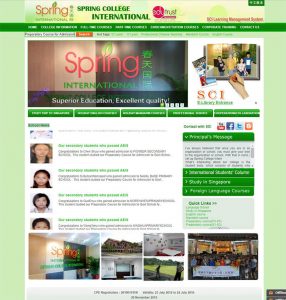 Spring College International is a renowned business school offering both management training courses and practical experiences. This school prides itself on quality teaching staff and vast educational resources. Even though students from twenty different countries have already decided to enroll, Spring College International needed a website for unleashing its full international exposure.
The core of this project, aside from building a website from scratch, was the creation of a fully-functional and easy-to-use Content Management System. It was of the highest importance to create a user-friendly interface because this site needed to be a place where teachers and students communicate with each other. The website had to be available across different platforms and devices, from desktop computers up to smartphones and tablets.
Building a website is the final step of a series of preparatory actions. To better understand the project and expectations of different user groups, Novage's team consulted with the stakeholder group but also with the students. The goal of this action was to develop an all-embracing strategy that included user personas, users' stories, SEO considerations, and content strategy. Thanks to this, we have managed to develop a roadmap of this highly exciting and challenging project.
The initial development included building an interactive wireframe prototype. This allowed us to obtain valuable information from the students and other users who decided to share their opinions. As a result, we managed to create a website based on modern design principles, according to the students' expectations.
The fully responsive website of Spring College International was built using WordPress, as this CMS seemed to be the best possible option. WordPress's ease-of use-was the main reason why we decided to use it. Today, content managers can easily upload new content, edit existing pages, and even create and publish new promotional landing pages.
The school's official website launched in early 2017, followed by an incredibly positive feedback. The biggest benefit for the school is the refreshed 'digital position' in the private education sector.
Also, our SEO specialists have also done a marvelous job. The newly published website has started to receive considerably higher volumes of web traffic. In fact, the number of new candidate applications in the first six months has already exceeded the total number of applicants during the entire previous year.
As the following image testifies, web traffic increased up to five times since the website was launched.

After working with Novage on our website's revamp, we have started receiving 5 times more visitors on a monthly basis. Our endeavor was so successful that we had to open new classes for more students!