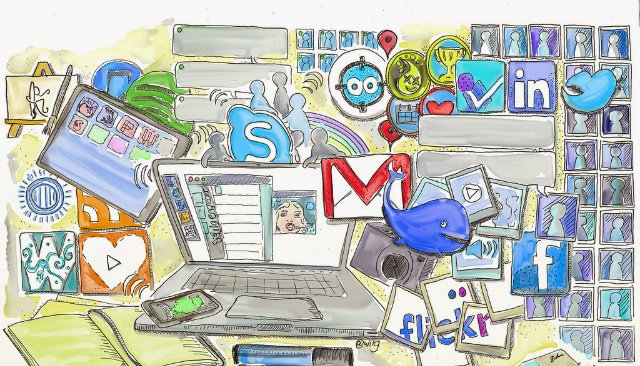 Gaining attention on social media is often quite challenging for marketers. As a marketer, if you are only focusing on promoting your products/services on social media without caring about your fans, then soon you may realize that your strategy isn't working. If you are not getting the desired results from your social media marketing efforts, then you need to amp up your attempts by creating more engaging content.
Following are the 5 ways by which you can increase social media engagement of your fans:
Start the conversation: Start one-on-one conversation with your fans though your page posts. You can interact with them by asking open-ended questions, posting inspirational quotes, giving them certain helpful tips, engaging them with puzzle solving or more. For instance, if your company deals with the latest gadgets, you can post, "Hey Friends! Have you heard about the new B-88 Star Wars Droid by  Sphero? Will you buy this exciting gadget?" I assure the majority of your fans will answer this question because people love to give their opinion.
Add visuals to your post: It's often said that visuals put more impact on people's mind than plain black and white text. The textual posts that accompany interesting pictures are easier to digest and more fun to share. You can upload eye catching images, infographics, funny photos,  images with quotes, business images and more.  If you want to increase the engagement of your posts, always add some type of creative visual element to it.
Run contests: Running a contest doesn't mean you need to lose a large amount of money from your pocket or give away an iPhone. A T-shirt, cap or sunglasses with your company's branding will work. To get more fan base and keep your existing followers engaged, run contest for at least a week. You can also ask them to share the post to reach a larger audience base.
Include call-to-action: It's not a bad idea to ask your social media fans for a favor in return of providing them with engaging content.  For example, you can ask them to download your free Ebook, a white paper or guide in return for sharing their basic details such as Email address. This will help to bring quality traffic to your website and generate leads. You can use that for lead conversion. This is another way of increasing social media engagement.
Create value: Your posts should create value for your followers. Apart from promoting your company' product/services, you can engage them with something they would love to read. For example, you can talk about industry news, share interesting articles, discuss your community's concerns, give them solution to their problem or share present and past content from your business blog.
Hopefully, the above mentioned tips will definitely help you increase your social media engagement. Though, there is no hard and fast rule for the same, these tips and strategies can help you along the way to make things far easier. Besides the are still mistakes people made from social media, read 10 Most Common Mistakes Why Social Media Marketing Fails For Brands to avoid the mistakes and get success.