WordPress PAID Theme Structure is different with FREE Theme Structure, so today we talk about PAID Theme Structure.
There are 10 main items inside the CMS: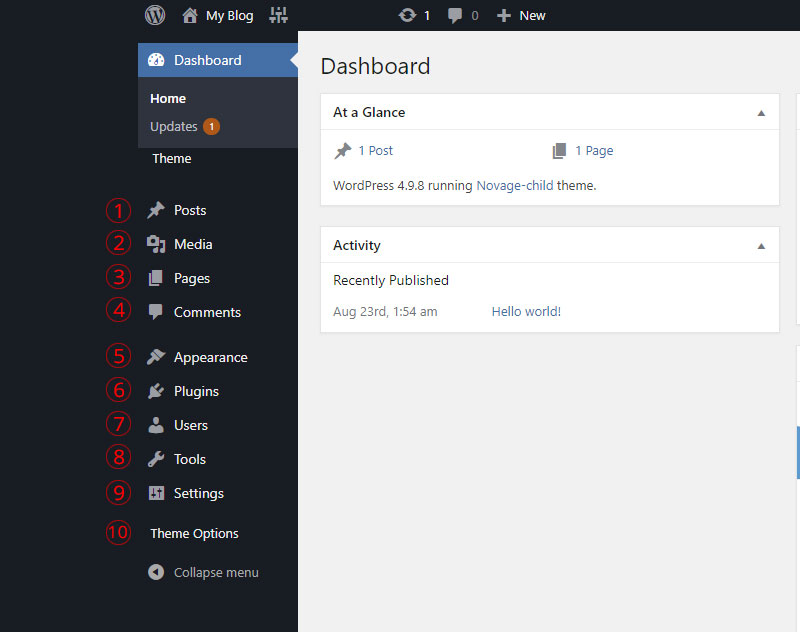 Today we learn: What are these 10 items, and how to use them.
1. Post
Area: News, Blog post, Career
Tips: Keep the data inside the post and call out the data from other pages
---
2. Media
Area: Image, Video, PDF
Tips: You can find all images, videos, documents inside media
---
3. Pages
Area: https://domain.com/pages
Tips: Most of the pages is created by pages, such as: home, about us, services, contact us….
---
4. Comments
Area: Blog Comments, Product Reviews
Tips: All comments can be edited
---
5. Appearance
Area: Menu, Widget
Tips:
Menu: Create and manage website navigation.
Widget: Footer, Sidebar
---
6. Plugins
Area: Plugins
Tips: You can add and remove plugins
---
7. Users
Area: Admin, users
Tips: admin is able to control different users, able to reset password for all users
---
8. Tools
Area: Data
Tips: Import & Export website data
---
9. Setting
Area: Site Title, Tagline, Time, Homepage display, Comment display, Media Size, Permalink
Tips: Sitewide control the whole website of the details
---
10. Theme Option
Area: Style, Header, Footer, Font, Colors…
Tips: Every theme have different theme option, you can easily change the text font size and color from there, you can also manage your head and footer design.