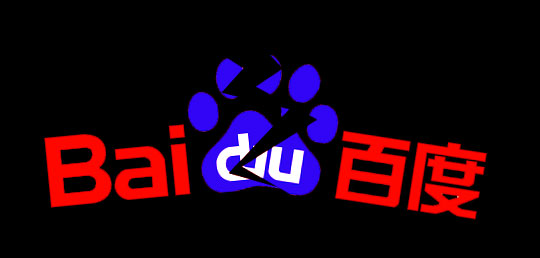 Recently there was an event relating to medical search results from Baidu's search engine which has now ignited the very hot topic – "how does Baidu regulate its advertising service?"
Can you just pay and advertise anything you want? Are there any regulations regarding advertising standards?
After reading the news about that "event" I started to ask myself many questions regarding Baidu's advertising policies (to you and me it's advertising, but Baidu call it "promotion") and I was determined to discover the answers. So I set out to compare Baidu with other search engines to see if there were any differences. And of course I discovered that all search engines employ different advertising regulations based on local laws but also they differ based on ethical values and morals.
Examples:
I think most people in the world will use one of the "big three" search engines, Google, Bing and Yahoo so I started looking at the "big three" and used these to compare with Baidu. Because there are so many advertising variables, based on products, services, location, etc, and to compare every single option would not be practical, I focused on advertising standards that related to that "event".
I looked at:
The written advertising terms of service
Provisions for advertising medical services and products
1. The written advertising terms of service
Here I will start with the world's leading search engine – Google
Google has a directory with a specific page that documents their advertising (Adwords)  policies.
Link: Advertising Policies Help
Screen shot: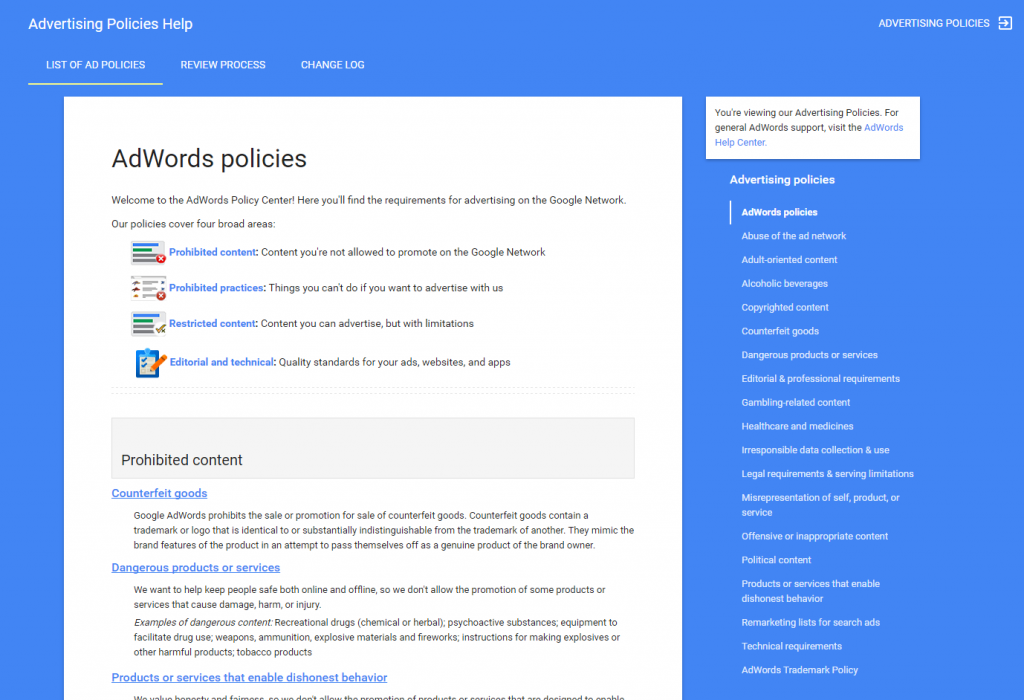 Bing: Bing lists it pages using a menu and also has a specific page that documents Bing's advertising Policies.
Link: Bing Advertising policies
Screen shot: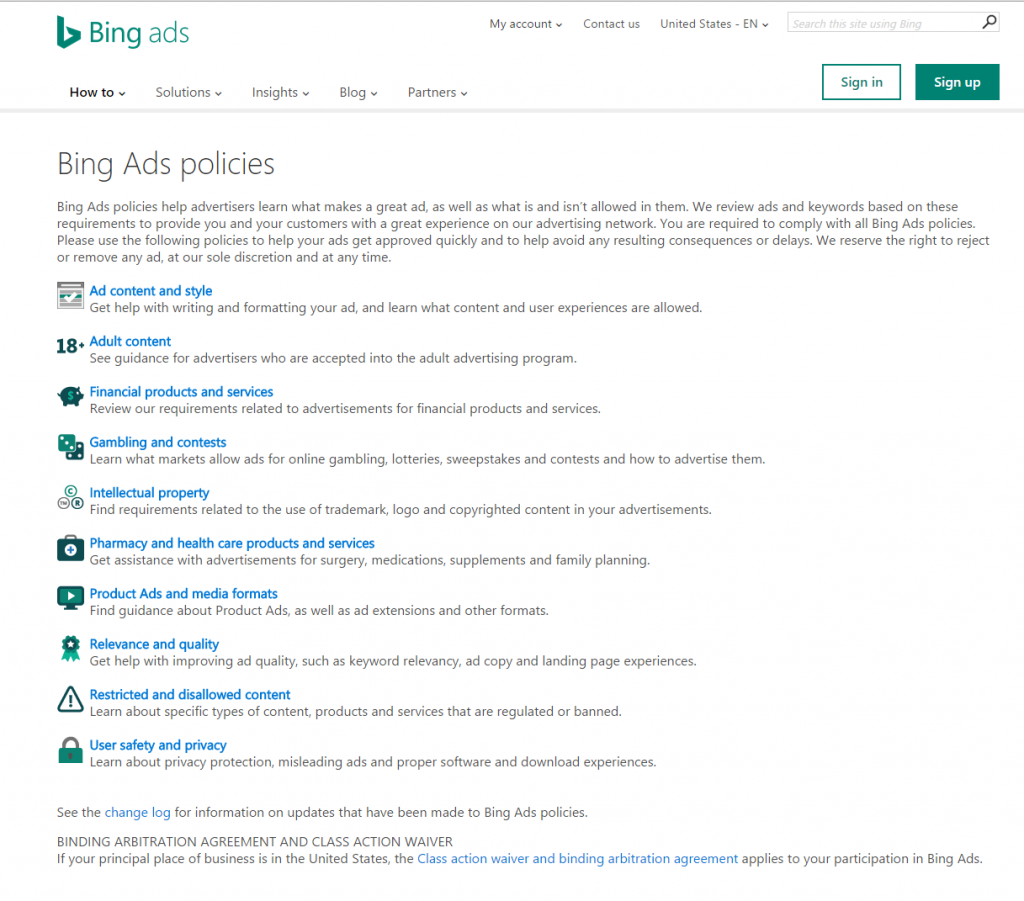 Yahoo: Yahoo uses subheading for its policy pages and also has a specific page that documents Yahoo's Advertising Policies.
Link: Yahoo Advertising Policies
Screen shot: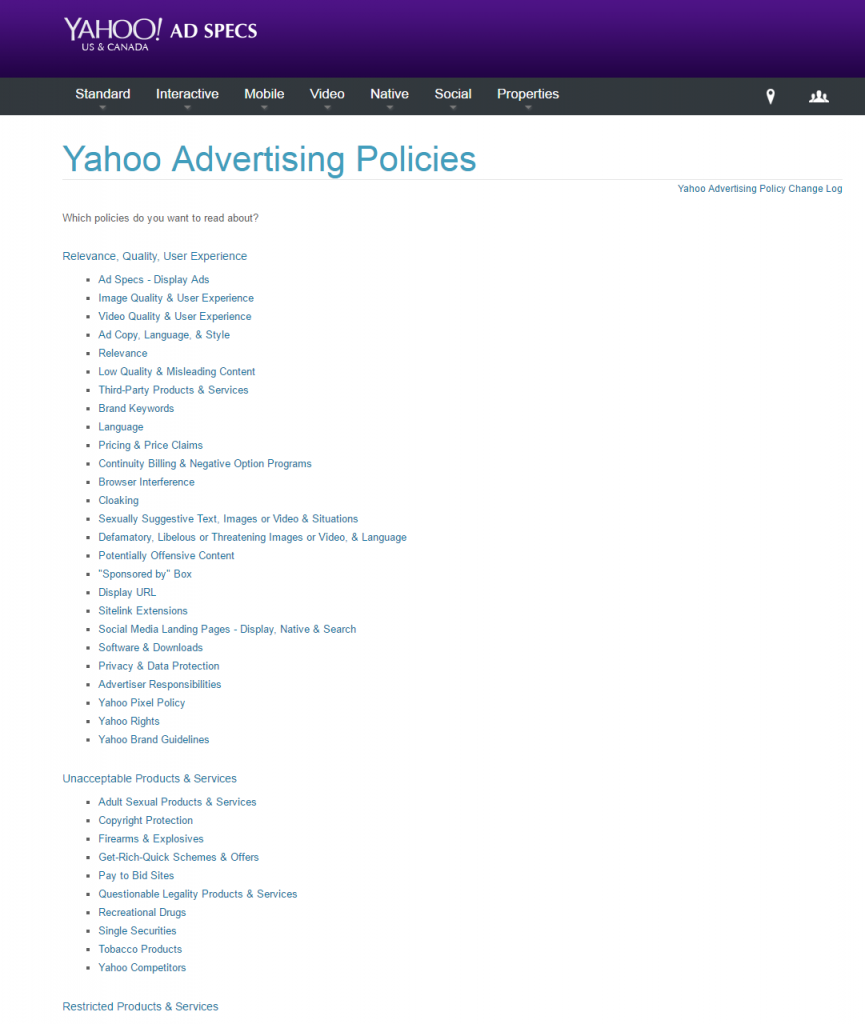 And now let's take a look at Baidu's search engine:
Baidu: First things first, I couldn't even find any links while I was on the page called "Baidu Promotion Service" that related to any advertising polices. There was nothing like a F.A.Q. section or any links to pages relating to "terms of use" or advertising policies relating to the law.
After having no success on Baidu's main promotion page, I used a search engine with the term "Baidu promotion terms of use" (remember they call it promotion NOT advertising) and I discovered a page called "Baidu promotion service contract". This page which does appear on the Baidu promotion website does not in fact have a link to it from that promotion page which I was on earlier. It's as if they are trying hard to hide it! This contract is for those who wish to use the Baidu promotion (advertising) platform and details how to use it, but does not specify any rules or regulations regarding advertising content. As shown on the second screen shot below, the page only details Baidu's rights and obligations to the advertiser and mentions nothing regarding rules and regulations for advertising content.
Link: 百度推广服务合同 (Baidu promotion service contract)
Screen shot: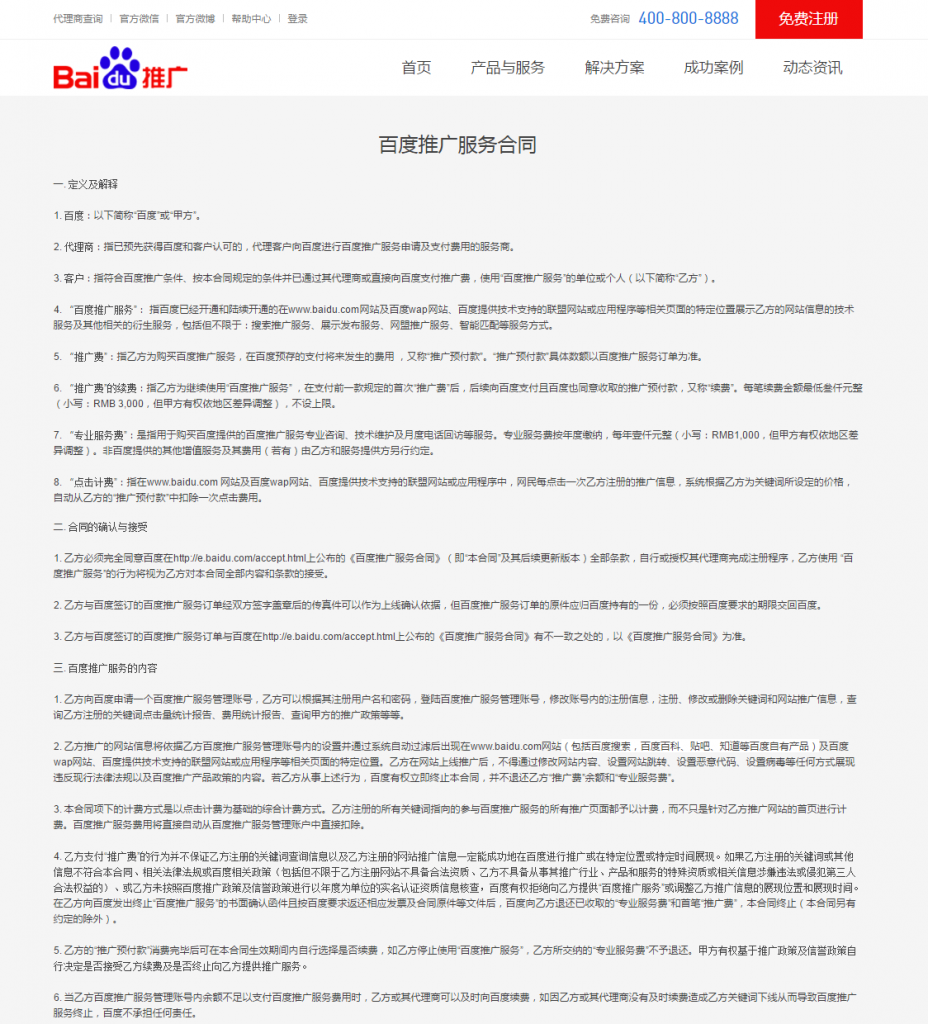 So here is my first conclusion:
The "big three" search engines ALL have very clear "terms of use" pages which are very easy to find. They explain very clearly what products and services you can advertise and also explain all the restrictions that apply to different products and services and also clearly state what products and services are prohibited from advertising. Unfortunately Baidu does not have any pages relating to "terms of use" and if they do, they have gone out of their way to make them deliberately hard to find. So who can tell me where to find this information on Baidu?
So the question I am left asking myself is: Does Baidu deliberately ignore "terms of use" policies? There is no doubt in my mind that Baidu is aware that they must have "terms of use" for advertising but by saying that they don't provide "advertising", but merely a platform for "promotion" are they trying to avoid the repercussions of the law if something goes wrong! This is not an isolated case and there have been numerous accounts of similar "events" which have already raised eyebrows and got people talking. An earlier event related to the "Baidu hemophilia forum" had already raised the discussion about Baidu search engine results.
2. Specific provisions for the promotion of medical products and services.
Google: YES – There are clear guidelines for the classification and regulation of medical products and services dependent on which country you wish to advertise in.
Firstly within their "main terms", Google clearly puts Healthcare related products and service into "restricted content".
Link: https://support.google.com/adwordspolicy/answer/6008942?hl=en#res (point 5)
Screen shot: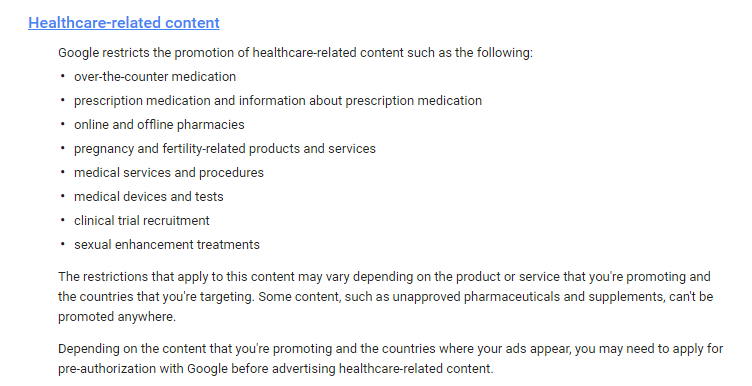 Main Concepts: Google restricts and regulates the promotion of healthcare-related content, the restrictions and regulations do vary depending on medical content or country. Google may also require the advertiser to apply for pre-authorization with Google before they can use Google's advertising platform. As the policy covers ALL medical services and procedures, even a hospital would need to get authorization before they can advertise.
Secondly, Google specifically explains the advertising "terms and conditions" for all medical health content in the very detailed "terms and conditions". Some of them are the same as those in the main "terms and conditions" and there are also more details on this page.
Link: https://support.google.com/adwordspolicy/answer/176031
Screen shot:


Main idea: In some countries and regions including China have specific restrictions. For China the restrictions are in both online pharmacies and medical services. In medical services, companies have to submit the required documentation to use the services.
So what is the required documentation to advertise? I opened up the page to have a look.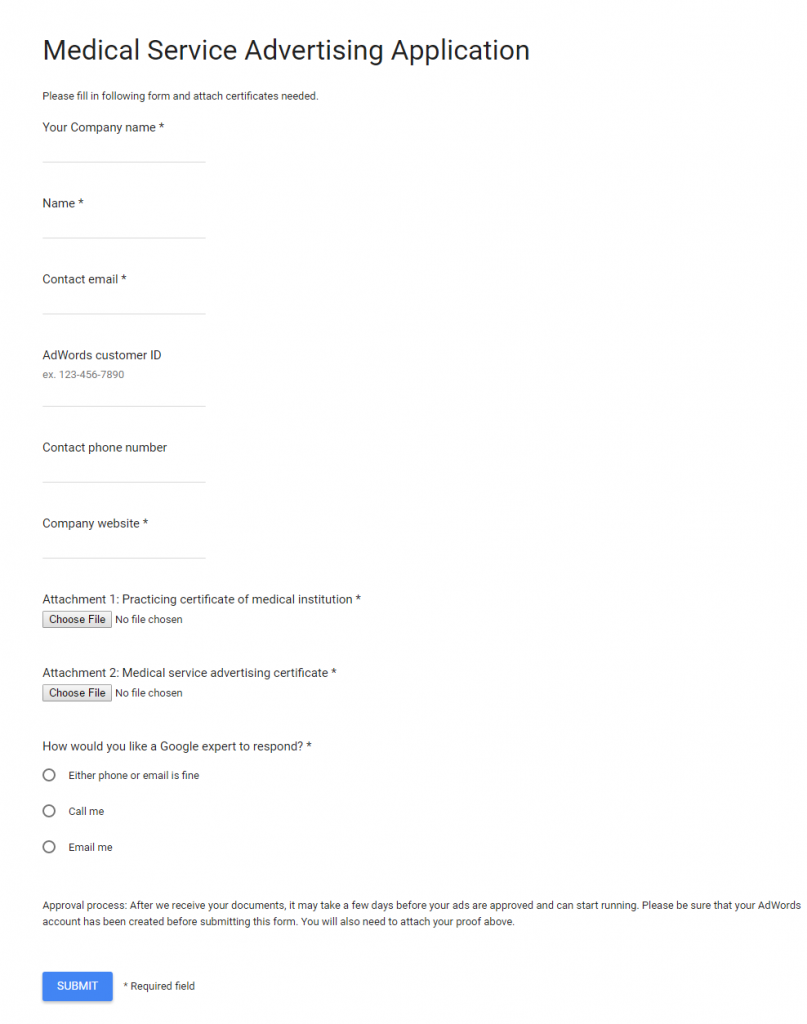 The required documents that are needed to be attached to your application are very simple. First is the "Practicing Certificate" of the medical institution and secondly the "Medical Service Advertising Certificate".
Regarding the "Medical Service Advertising Certificate". The detailed procedure to acquire this certificate is documented in the "medical advertising management method" issued by China's Industrial and Commercial Bureau, Ministry of Health. These procedures contain very specific regulations and can be viewed  ("medical advertising management method")
In conclusion regarding Google – They clearly have the most comprehensive policies.
Bing: YES – There are clear and specific classifications and regulations relating to specific countries explaining the different legal requirements for advertising medical products and services, however there is no specific provisions for mainland China.
In Bing's "advertising policies" you can find a sub-heading – "Health care products and services".
The classifications are not quite as detailed as Google's, but they still have specific rules for health care (medical) products and services.
Screen shot:
For medical institutions that wish to advertise on Bing, I found one statement: Medical Institutions must follow the local state laws and regulations and there were also some provisions for advert content format and wording.
One thing I must also mention:
Bing does have a Chinese search page (cn.bing.com) but the link for "terms of use" on that page redirects to the English search page "terms of use" and it is clear that the advertising policies written in English do not specify clearly the rules and regulations for mainland China. So although they have rules and regulations for advertising medicinal and health products and services, it is a little ambiguous whether they apply to China or not.
Yahoo: YES – Their policies have restrictions and regulations for different countries and regions, but none of them pertain to mainland China. Within the advertising category "medications" there are specific guidelines regarding advertising content.
Link: it is the same as the last page link to Yahoo Ad Specs
Because Yahoo don't cover mainland China, I opened the policy page for Hong Kong to have a look:

On the restriction of content regulations page, it clearly states that advertising related to "medication" MUST comply with the "Undesirable Medical Advertisements Ordinance".
For Yahoo, their "Unacceptable Advertising content" page clearly states that it restricts products that create an unrealistic expectation about the success of the product or service which include personal care, medical or health products and services.
So we can see by just taking a look through the "big three" search engine's advertising policies that they clearly have in place rules and regulations regarding the advertising of medical products and services. Not only that but their regulations cover other areas such as investment, promoting political and religion causes to name a few. Of the three, Google is the most strict regarding its advertising policies closely followed by Bing and Yahoo.
Now let's dig around Baidu to see if they have anything?
Sadly the result is: NOTHING. I wish I could tell you I found something but the truth is there was NOTHING! As I mentioned earlier when I wrote about Baidu, they don't actually have an advertising "terms of use" so I tried to search for something that might in some way relate to "terms of use" and all I found was this: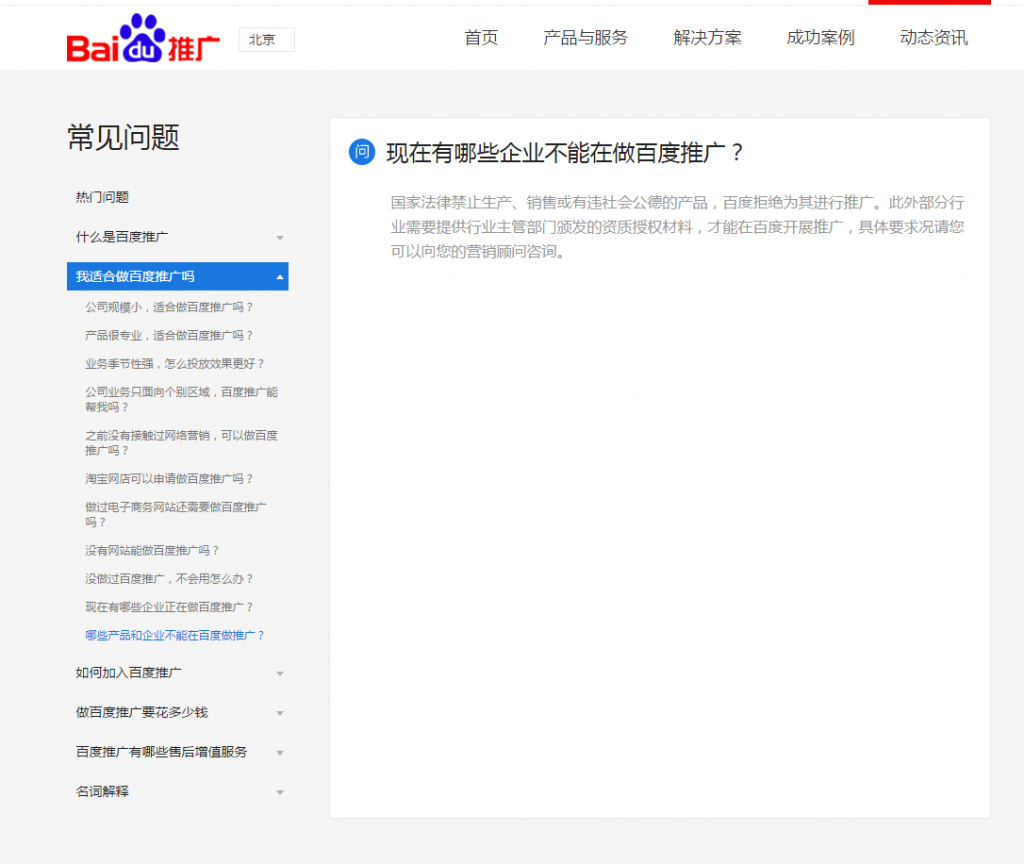 Let's read what the page says in detail:
"State law prohibits the production or sale of products that are socially immoral, and Baidu "promotion" won't allow the "promotion" of such products or services. In addition some industries will need to provide certification or authorization issued by a relevant government department responsible for that industry to use Baidu "promotion". For specific needs you need to discuss your requirements with a market consultant at Baidu promotions".
Only two elements of the above statement relate to any sort of regulation!
The first one basically means: Baidu will only promote products that "can sell", which to me is nonsense because who would bother to promote anything that won't sell! The second one states "some industries will need to provide", what are the "some industries"? Baidu clearly have no specific regulations pertaining to any specific industry and I assume everyone must have to consultant a Baidu market consultant for advice regardless of their industry. Due to the lack of online policies, and the ambiguous nature of their "policy statement" I can only assume that Baidu's promotion platform can advertise anything it wants regardless of the advertisers credentials.
And …that's it!
So now back to the main question (the one I asked myself at the beginning), here is my conclusion based on my research:
All the four search engine providers in my research have paid listing, promotion, advertising or other forms of paid advertising on the search results.
But they are different:
Difference 1: Other search engine providers admit, a paid listing, is an advertisement, but Baidu doesn't clearly acknowledge what it is providing.  Depending on the circumstances Baidu will either acknowledge they do or don't provide advertising services and will decline that they are promoting advertisements if there are any negative consequences.
Difference 2: Other search engine providers make sure their "terms of use" and ALL their rules and regulations are understood before they provide any advertising service and will decline ALL advertisements that do not comply with their rules. Baidu doesn't display any regulations on their official site and has no "terms of use", so anyone can advertise and Baidu pockets the money.
Difference 3: Search engine providers specify specific rules and regulations for advertising content relating to different industries and will even decline advertisers but Baidu has NO rules or regulations for any specific industry and any advertiser can consult a Baidu market consultant to arrange an advertising campaign regardless of rules or regulations.