Using SEO to help your dental practice grow is a great way to really get your name out there and into search engines such as Google, Yahoo, and Bing. However, you must keep up to date with your dental practice online or your website could very well slip into the second page of doom. After it goes there, it'll be hard to get your rankings back up again. Fear not, if you know how to properly use the search engine optimization system, you should have no trouble keeping your name on the first page.
The easiest way to attract new patients is by having a strong online presence through multiple search engines. By utilizing the benefits of SEO and keeping your dental practice on the first page you will have more patients coming in than you could even imagine. 
Create a Specific Key Phrase or Word
Creating a specific key phrase or word is the best way to ensure that your traffic does not become mixed up with someone else's. Using a specific keyword or phrase on each of your pages, including the articles on your website if you have any, which you really should, is the best way to keep everything together on the first page of a search engine. 
This phrase, for example, could be something along the lines of, "best dentist in Colorado Springs". You could incorporate this phrase on every page of your website by creating a slogan for your dental practice, such as, "we strive to be the best dentist in Colorado Springs," so it will flow better. You can even hire a search engine optimization company to do the stuff for you.
Use Keywords That Are Relevant to Your Practice
Using keywords that are relevant to your practice in the content of your website is best, but ensure that they are keywords that someone would think of when they are typing into a search engine. Put yourself in the mind of your patient or your potential patient: what would you type in when you are looking for a dentist? This is why choosing relevant keywords, such as your location and one of your services, such as cosmetic dentistry, is best.  
Put Your Name into the Directories
Putting your dental practice into directories such as Yahoo Local, Google+ and Yelp, for example, is a great way to list your dental practice's website. These directories exist for reviews and will have your contact information listed with the name of your practice, which is great for your rankings for local searches. 
Begin with Google+ and try your luck from there or go right ahead and list yourself with as many directories as you can find. Encourage your patients to leave a review on the directory websites you are listed with especially on Yelp because hundreds of thousands of people use it currently, so your rankings for local searches are positive and in the numbers. 
The Many Benefits of Using SEO
Growing your dental practice using SEO is one of the best things you could ever do for yourself and your team. SEO brings multiple benefits, such as the following:
Increased traffic to your website through search engines, targeted keywords , and more visibility, thanks to higher rankings.

Whatever you spend on SEO

optimizing

, you will make 200 percent more than you spent through new patients alone. 

SEO is incredibly measurable because of Google Analytics key online performance metrics, among many other systems and companies who will help to optimize everything on your website. 
Bringing new traffic to your website through SEO is the best way to grow your dental practice, and you will be pleasantly surprised at the results you will quickly start to see in a short period of time. Once you have yourself on the first page of any search engine, the rest is history.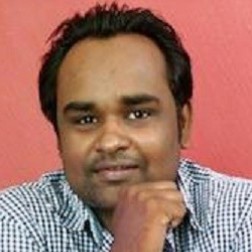 Author: Usman Raza is the co-founder of a Church Marketing Company and marketing strategist working with various brands online. Usman is the content marketing manage at SeedX Inc, Html to WordPress, and a Brand Experience Agency. He is devoted to helping small businesses bridge success gaps by providing in-depth, actionable advice on digital marketing, SEO, and small business growth. Follow him on Twitter @usmanintrotech.