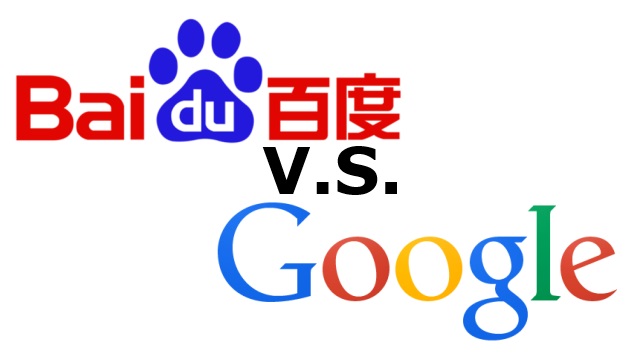 The evolution of Internet has led to a revolution in the web world. The great use of Internet has led to the demand of different search engines all around the world. Though there are numerous major search engines available in the market yet Google has made a special place for itself, forcing others to take a back seat.
Generally, deemed to the Global Search Engine, Google has grown up to become the most valuable company round the world, all thanks to their dedicated services for the users. It hosts the widest number of queries per hours throughout the world. Though it is a worldwide leader, yet it is hard to digest the fact its presence in China is minimal. It is not easy to operate in a country like China where in the political and industrial situation is not usual but more of complex nature. In the same region, Baidu is the China's largest Internet Search Engine that hosts more than 80% of the country's search queries.
Are Google and Baidu anyhow Similar?
Baidu, the giant search engine in China is quiet similar to Google. It generates revenues offering performance based Market services as well as displaying advertisements through website and other affiliates. Just like Google's PPC concept, Baidu advertises through the Pay for Placement platform. In fact, Baidu itself has its own Pay per Click services to display advertisements and earn revenues utilizing the search keywords. Since there is large market in China, companies and businesses are subjected to work in association with Baidu to increase search impression and clicks.
The entire concept of Ads placement on Baidu is also similar to that of Google as the advertising firms and companies need to pay in order to get their ads displayed on the search results. Reports are that much of the earning of Baidu in previous years have been made through online marketing, apart from advertisements. Google on other hand has expanded its wings a multitude of domains that include offline businesses as well.
Market Shares Comparison
Baidu as well as Google are renowned search engines; however, Google continues to dominate the Global market share and is found in majority leading companies. Conversely, Baidu's operations are limited to the boundaries of China, where Google is unable to play a major role and faces stiff competition with the former one. Only 3% of the traffic is controlled by Google in China, where as 80% of the total traffic comes to Baidu. However, if we have a look at Global stats then Baidu constitutes only 1% of the total shares and 90% of the total searches are hosted by Google.
The Bottom Line:
The Global leader continues to dominate the worldwide market while the Baidu is a leader in Chinese search market
How Baidu and Google Differ?
As we read above, the major countries are using Google but China is a stark exception. Baidu, the leading and dominating search engine generates vast number of searches. The Chinese censorship has un-abled the growth of the Google and Baidu adhered to these rules and censorship protocols over web based searches.
The lack of competition and number of Chinese search engines, Baidu might suffer from long term ramification. The search engine has not explored diversity its source of income but its unstoppable growth reflects the global expansion. Let us know have a look at the key differences amongst Baidu and Google.
Baidu continues to remain the leading Chinese search engine giant that complies fully with the censorship and local laws of Chinese government. Google, however, share some rough patches with the local authorities including access to information and freedom of speech. Google's operations in China are limited.
Baidu is backed upon by the better understanding and compliance with local Chinese language as well as culture. Chinese language, being a difficult language and complex phrases that have multiple meanings finds its relevance in terms of SEO and appearance. Google seems to struggle with these terminologies in front of Baidu and thus loses on business and technology.
Baidu is reportedly controlling more than 80% of the Search engine market while Google doesn't even makes it to 10% shares. On the other hand, the reverse is true for the rest of the world where Baidu stagnates at just 1% and Google gets up to 90%.
Baidu, expected to continue its growth and progress in the home country is based and operates on localized offering in the world most populated country. China also witnesses limited Internet penetrations and thus, needs little diversity. Google is known to diversify its business field with new products and services like driver less glass, Google fiber and others. Baidu is still small in front of Google.
Google's best on buying the Android mobile operating systems has allowed it to give it a head start on Global shares in mobile market. This has increased its grip and growth in China marker. Simultaneously, Baidu too has built its own app for mobile searches and partnered with mobile manufacturers to integrate the same within their smartphone which seems to be a bright step.
No matter how much unique offers Google has, it is hard to imagine to be as strong as Baidu in China relevant services. It offers a lot like missing people search, patent search, senior citized search that are specific to Chinese legal demands.
Online advertising is one of the primary sources of income for both the firms though both of them have different diversities and shares in this field. Google earns its revenues from yahoo and its other offline business shares. Baidu relies solely on online marketing for as high as 90% of the revenues.
Simply concluded, Baidu is winner for Chinese related search but Google is hard to beat for worldwide searches and queries.
Novage Communications is opening for Baidu SEO/SME service, to know more information, pls contact us at: 67444064, or email to: info@accessdesores.com